Whether you are up early and heading for the gym, or you feel like a late-morning comfort snack, these healthy Buttermilk Berry Muffins will do the trick. They are made using Whole Wheat flour and they are mainly sweetened by the fruit that goes into the batter, making these muffins just the right amount of sweet.
Source: 101 Cookbooks
Buttermilk Berry Muffins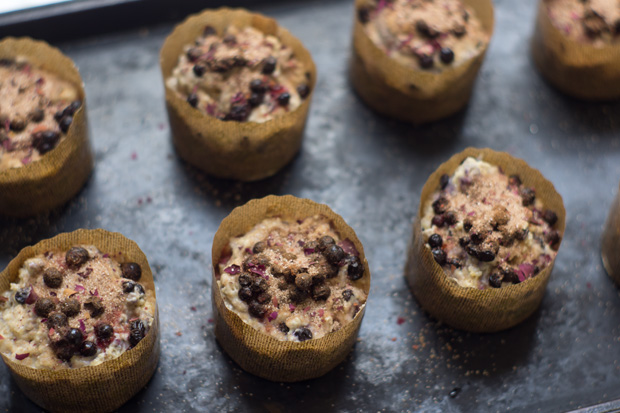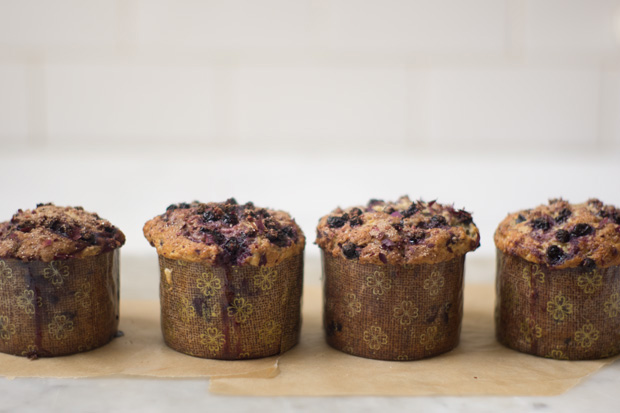 Ingredients
1 1/4 cups / 5 1/2 oz / 160 g whole wheat pastry flour
2 1/4 cups / 10 1/2 oz / 295 g unbleached all-purpose flour
1/2 cup / 3 1/2 oz / 100 g firmly packed brown sugar
3/4 teaspoon fine grain sea salt
1/2 teaspoon baking soda
2 teaspoons baking powder

5 1/2 oz mashed, ripe banana (~2 med.)
240 ml buttermilk
3 large eggs
1 teaspoon vanilla extract
1/2 cup / 4 oz / 115 g unsalted butter, barely melted

1 cup / 4.5 oz / 125 g berries, plus more for topping
rose cinnamon sugar*
Method
Preheat the oven to 400F / 205C, with a rack in the center. Line a muffin tin with papers. I used baking cups here, with those you can skip the tin.
In a large bowl, combine the flours, sugar, salt, baking soda, and baking powder.
In another bowl combine the banana, buttermilk, eggs, vanilla, and butter. Stir until blended and uniform.
Gently stir the berries into the dry ingredients. Pour the wet ingredients over dry, and mix until just combined. For tender muffins, do your best to avoid over-blending.
Fill the muffin tins 2/3 full (maybe a bit more than that), sprinkle with more berries and a generous dusting of cinnamon rose sugar.
Bake for 25-40 minutes (larger muffins on the long side), or until golden-topped, and a tester/toothpick comes out just clean.
Makes 1 – 1 1/2 dozen, depending on size.
Prep time: 10 min – Cook time: 30 min
Source: 101 Cookbooks